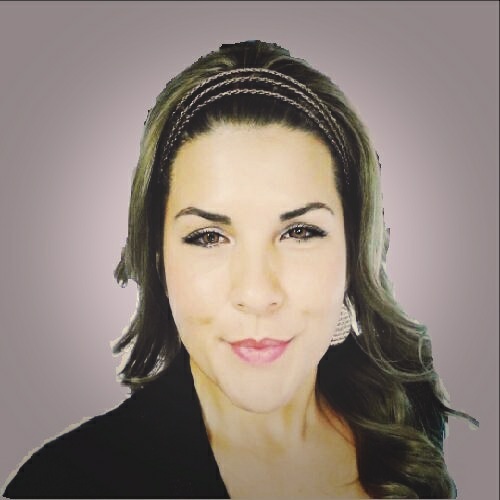 Linan Munoz is visionary and founder of Karma Connects integrative holistc healing studio which she established in 2013.
Linan has been a life long healer and intuitive empath which lead her on a path of self discovery that people heal from the inside out and not the outside in. She has a bachelors degree in Human Services and previously worked with people with mental disabilities for 8 years as a case manager. Linan is also trained as an integrative holistic health energy healer, Reiki master, hypnosis coach, herbalist, oil educator and more. She has been a practicing Buddhist since 1999 with the Nichiren Daishonin Buddhist lay community within the Soka Gakkai International organization. With a firm belief in the mystic law of cause and effect, and the Still Point Life Model of healing this allows her to help so many individuals realize that their highest potential comes from within.
Linan has overcome her own dis-ease and was able to heal herself through chanting Nam-Myoho-Renge-Kyo, training her subconscious mind, energy work, nutrition, herbs, therapeutic grade essential oils, hypnotherapy, lifestyle changes and Neuro-linguistic programming (NLP) .
Much of Linan's work is based on a program called Intuitive Perception Energy Diagnosis. The program is based on the 7 chakra system within the etheric and astral body that energetically resides within the physical body. The chakra system is linked closely to qualities that reside within us; more specifically spiritual DNA qualities that can distinguish in simple terms how an individual gets stuck in their life and how they can become "unstuck". Based on characteristics, qualities and emotional issues, through scanning the 7 chakras and in combination of a short description the client reveals, the evaluations and scans can then intuitively draw upon an energy diagnostic conclusion and move to a healing theme diagnostic conclusion. This immediately gives results to the individual moving them from the old story to the new story. And in all seriousness the client says, "wow so that is why I am dealing with that." From experience with clients she has had, almost instantly this diagnosis bring the individual into conscious awareness of the cause and effects of the problem. The client is also then given specific practices that correlate with the blocked chakra. The practices, if used consistently can change the DNA of the individual, which means ingraining new habits, beliefs and practices. The second part of her work is an integration of modalities such as, Reiki, crystal, oils, aromatherapy, magnet, sound therapies, hypnosis coaching and cellular memory release techniques.
Linan grew up in the small town of Rockland, going to work with both her parents at a very young age of 8. Her Father owned a fashion boutique in Boston and mother owned numerous businesses from a child day care, house cleaning to a grooming shop. Having the benefit of going to help them at such an early age she learned the in's and out's of how to run a business in the most real and biological sense. Through most of her young adult life she struggled with low self-esteem, abuse, depression, illness, being overweight, addiction and multiple fears. A turning point in her life was when she realized that the only way to win and heal in her life was to never be defeated by her negative circumstances. With persistence, action, faith in herself and a change towards recognizing that she had a divine natural power within; she knew that health was a constant process to be discovered and lived.